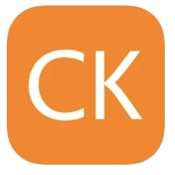 ClinicalKey Includes books, journal articles, multimedia, clinical overviews, drug monographs, guidelines, patient education, procedure videos, CME and more.
A ClinicalKey account is required to access book PDFs, Presentation Maker, self-managed remote access, other personalized features, and use the ClinicalKey App.
Login If you already registered for an account on one of the Library's other Elsevier subscriptions such as ScienceDirect or Scopus use those login credentials (username and password) for signing into ClinicalKey.
Register: You must create your personal account on a computer connected to the URMC network either on campus or off campus while logged into the proxy server. You must use use your affiliated institutional email address when creating the account.
Once you've registered for an account, open the App Store on your mobile device search for 'ClinicalKey,' Click to download/install enter your the username and password you registered with, and you will be able to start using the mobile app.
Choose either UR Organization